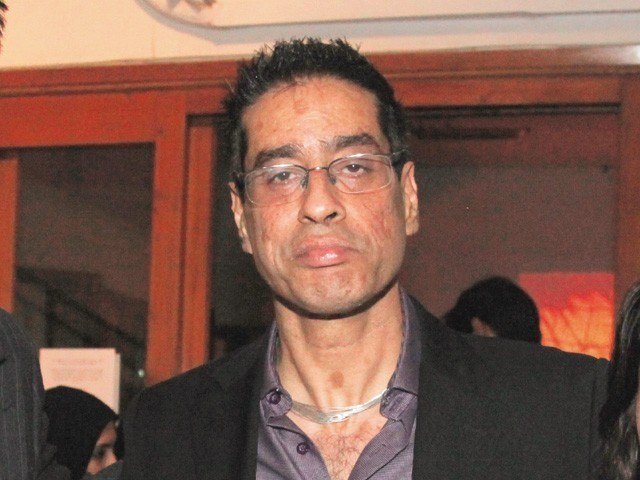 KARACHI: What do you get when you compress the work of 50 artists from 17 globally Southern cities in one night? One story.
"It was amazing to see the similarity in conversations between the two regions. Issues ranging from movements, relationships, traffic jams – everything is the same," said Kadiatou Diallo, one of the curators of the mega show Imag[in]ing Cities that threw its doors open to Karachi on Monday, albeit for one day only.
Indeed, that is what hit Diallo when she went over the images and sound files artist Amin Gulgee sent to the Space for Pan-African Research, Creation and Knowledge (Sparck). Diallo founded this initiative in 2007 with Dominique Malaquais, who Gulgee knew from Yale University.
Malaquais believes that the urban future of the planet does not lie in cities such as Paris or London, but it is in the east, in cities like Karachi, Lahore and Douala in Cameroon. This is where the future of urban humanity is being formed.
Thus was born the idea of holding a series of conversations that gathered works of artists from Karachi to Cairo, Kinshasa to Algiers and Cape Town to Luanda. Diallo, Malaquais and Gulgee were painfully aware of the incorrect representation of countries such as Pakistan, China and those on the African continent. "Sparck is helping to shatter the misconceptions people in the west have about these places," she said.
Sparck and the Amin Gulgee Gallery are only exhibiting in Karachi but there are plans to expand to Lahore and Islamabad.
Malaquais said that the show was dedicated to Goddy Laye whose work The Beautiful Beast was on display. The 45-year-old artist died of malaria on February 20, just a day before the opening of the show. "Goddy created the most important site for the study and creation of art in Africa, The Art Bakery," explained Malaquais.
The current show is the second in a series of three conversations across Asia and Africa. The first one, which was held in China, featured the work of Goddy Laye and Bill Kouelany.
"He spent a month creating the most extraordinary video installations, the work is now shown in the back of taxis all over the world and has been displayed at art shows across the world, including Art Basel," said Malaquais.
The third and final conversation will take Stacy Hardy, a South Africa-based artist to Dubai. "It is important for things to happen in Karachi," remarked Gulgee. "Change is going to happen here, not in London."
Published in The Express Tribune, February 22nd, 2011.
Source: tribune.com.pk